In today's competitive educational landscape, entrance exams play a pivotal role in shaping the trajectory of students' academic and professional journeys. These assessments are not just about evaluating knowledge; they are a gateway to opportunities, opening doors to esteemed institutions and careers. At StudySaga, we understand the significance of entrance exams and aim to empower aspirants with the knowledge, resources, and guidance needed to excel in their pursuits. In this article, we explore the world of entrance exams, their importance, and how StudySaga is your trusted partner on this journey.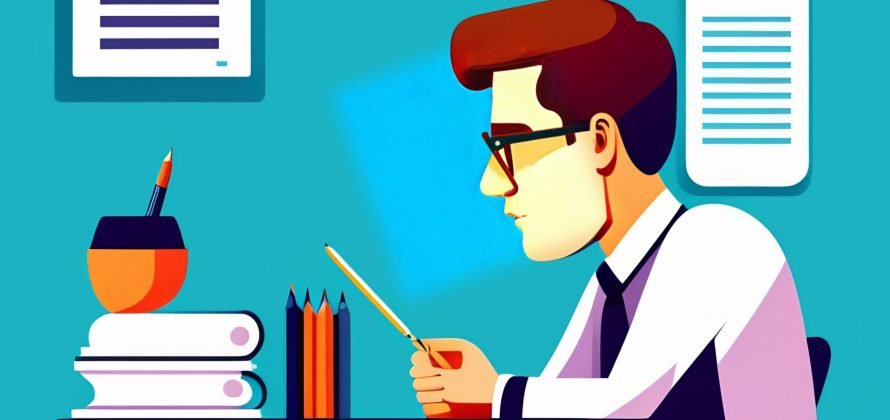 Entrance exams are a vital aspect of the education system, serving several purposes:
Selection Process: Entrance exams are the primary tool for educational institutions to select candidates for various programs, ensuring that students meet the academic standards required.

Merit Evaluation: These exams evaluate the merit and preparedness of students, promoting fairness and equal opportunities for all.

Quality Assurance: By setting high standards, entrance exams help maintain the quality of education and foster a competitive learning environment.

Career Pathways: Securing a good rank in entrance exams opens doors to prestigious institutions and lucrative career paths.
StudySaga covers a comprehensive range of entrance exams, catering to a diverse audience of students aspiring to excel in various fields:
IIT JAM: The Joint Admission Test for M.Sc. is the gateway to prestigious IITs and IISc for postgraduate programs in science.
CSIR NET: The Council of Scientific and Industrial Research National Eligibility Test is for those aspiring to pursue research in various scientific domains.
GATE: The Graduate Aptitude Test in Engineering assesses the understanding of engineering and science subjects for admission to postgraduate programs.
TIFR: Tata Institute of Fundamental Research conducts entrance exams for research-based programs in various disciplines.
Download Previous Year Question Paper
BARC: Bhabha Atomic Research Centre's entrance exams lead to careers in nuclear science and technology.
Download Previous Year Question Paper
UPSC CSE: The Civil Services Examination is conducted by the Union Public Service Commission for recruitment to various civil services of the Government of India.
Download Previous Year Question Paper
NEET and AIPMT: The National Eligibility cum Entrance Test and All India Pre-Medical Test are for admission to medical and dental courses.
JEST: The Joint Entrance Screening Test is for admission to Ph.D. and integrated Ph.D. programs in physics and related subjects.
StudySaga: Your Guide and Companion
At StudySaga, we are committed to providing aspirants with a one-stop platform that offers:
Comprehensive Resources: Our website offers comprehensive study materials, practice tests, and expert insights to help you prepare effectively.

Exam Updates and Notifications: Stay informed about exam dates, application processes, and other important notifications.

Expert Guidance: Benefit from expert advice, tips, and strategies to tackle the challenges of each exam.

Success Stories: Read inspiring success stories of individuals who have triumphed over entrance exams and carved successful paths for themselves.
Conclusion
Entrance exams are more than just evaluations; they are stepping stones toward realizing dreams and ambitions. StudySaga is your partner in this journey, equipping you with the tools and knowledge you need to conquer these exams and embark on a successful educational and professional voyage. Whether you aspire to be an engineer, scientist, civil servant, or medical professional, StudySaga is here to guide you towards success. Explore our comprehensive resources, engage with expert insights, and embrace the journey of turning your aspirations into achievements. Your success story begins with StudySaga.
Frequetly Asked Questions
Here are some frequently asked questions related to entrance exams and the content covered on StudySaga:
1. What is the importance of entrance exams in education? Entrance exams serve as a crucial selection criterion for various educational programs, ensuring that candidates meet the required standards. They also provide equal opportunities for students to showcase their merit and secure a seat in prestigious institutions.
2. How do I prepare effectively for entrance exams? Effective preparation involves a combination of comprehensive study materials, consistent practice, time management, and expert guidance. StudySaga offers a range of resources to help you prepare systematically and succeed in your chosen exam.
3. Which entrance exams does StudySaga cover? StudySaga covers a wide array of entrance exams, including IIT JAM, CSIR NET, GATE, JEST, TIFR, BARC, UPSC CSE, NEET, AIPMT, and more. Our platform caters to students aspiring for diverse fields, from engineering and science to medical and civil services.
4. How can I stay updated about exam notifications and important dates? StudySaga provides regular updates on exam dates, application deadlines, and other important notifications. You can stay informed by visiting our website or subscribing to our newsletter.
5. Can I find practice tests and study materials on StudySaga? Yes, StudySaga offers a wealth of practice tests, study materials, and expert insights to help you prepare effectively for your chosen entrance exam. These resources are designed to enhance your understanding and boost your confidence.
6. Is expert guidance available on StudySaga? Absolutely. StudySaga provides expert guidance, tips, and strategies from professionals who have excelled in their respective entrance exams. Their insights can offer valuable advice on how to approach the exams and succeed.
7. Are there any success stories featured on StudySaga? Yes, StudySaga features inspiring success stories of individuals who have overcome challenges and achieved success in their chosen entrance exams. These stories can motivate and guide you on your own journey.
8. How can StudySaga help me with my entrance exam preparation? StudySaga is designed to be your comprehensive companion in your entrance exam journey. From offering study materials and practice tests to providing expert guidance and success stories, StudySaga aims to equip you with the resources you need to excel in your exam.
9. Is StudySaga suitable for both beginners and advanced students? Absolutely. StudySaga caters to students at various levels of preparation. Whether you're just starting out or looking to refine your skills, you'll find valuable resources and insights to enhance your performance.
10. How can I access the content on StudySaga? You can access the content on StudySaga by visiting our website studysaga.in. Explore the various exam categories and resources available to help you prepare effectively for your chosen entrance exam.